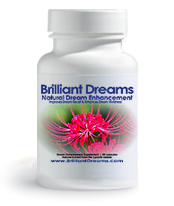 I just found a product that enhances dream recall: Brilliant Dreams. Supposedly, it enhances dream recall and vividness, and encourages lucid dreaming. It does not change the
content
of the dream; just the recall. Visit their
site
.
FYI--Other products related to dreaming
VIDEO: Click here to see an introduction video about dreaming by Dr. Marjorie Miles, DCH, MFT. I love her dreamy voice. She also gives good tips to remember your dreams.
BOOKS: If you're in a snuggling mood, I'd like to recommend Falling Awake by Jayne Ann Krentz. It has a unique plot involving a dream interpreter.
Have you tried, or read, the product(s) mentioned above? How do you feel about dreams? Have you experienced lucid dreams? How do you interpret your dreams? Please leave a comment!
MEDIA-RELATED CONTENT
Dreams
|
Memory Recall